Sapioexuals: lovers of intelligence
"We are talking about metrosexuals, sapiosexuals, but it is important to understand: all this has nothing to do with sexual orientation or some other fundamental element of human sexuality. Just from time to time there are certain types, especially in the images of a popular culture, to which we could orient in our choice, "says sexologist Yevgeny Kashchenko. But why did they start talking about sapiosexuals right now?
"It's just a new name, while the phenomenon itself has been known for a long time," says psychologist and life coach Jose Herrera. - Like metrosexuals, who became a modern reincarnation of dandy from the XIX century, Sapiosexuals also had analogues in other epochs.
As a rule, the enthusiasm for the mind, rationality and complexity of judgments was at the peak at the time of technological advancement, when scientists, inventors, and rationalizers became idols. Today, when technology develops particularly rapidly, such a reaction in society looks quite natural. "
The right to freedom
If we turn to the heroes, whose image has already become canonical for sapiosexuals, we will find they have many frankly contradictory and even unattractive features.Dr. House, Sherlock, theoretical physicist Sheldon Cooper from The Big Bang Theory - all these heroes can not boast of impressive physical data, nor charming manners, nor noble character. On the contrary, they often do not follow themselves, disdain for others and generally allow themselves too much extra.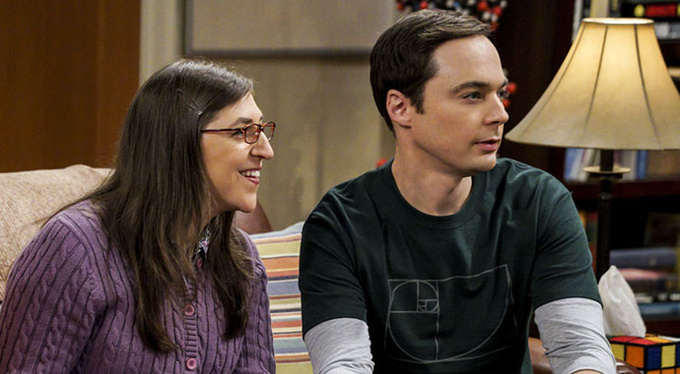 A shot from the series "The Big Bang Theory"
But in this and their charm - is that they can afford many things. Moreover - without eccentric behavior they would look less effective. When Sherlock plays a trick on the intimacy of his friend John Watson, as well as authorities, police and criminals, he once again confirms his authority over them.
Being only a private consultant, that is not having high status, power and money, he, nevertheless, is on top due to his inalienable quality - intellect. And moreover - he despises formal regalia, preferring to remain independent and always engage in only what he is interested in. And this is a luxury.
The universal criterion
There is one more reason why the mind as an indicator of sexual attractiveness comes to the forefront right now."Today, the usual medium for communication among young people has become forums, chat rooms and social networks," says José Herrera. - Electronic communication, instant messages - all this limits the tools of seduction, such as body language, intonation, gaze.
But simultaneously the role of the text increases. From how well you know how to express your thoughts, how witty and accurate your comments are, your success depends on others. "
It turns out that in a world where information becomes the main value, parameters such as gender, age, personal status and even external attractiveness are less important. "Each of us at birth receives a body and can perfect it, but there are limits too. And to develop intelligence can be in a much larger range, "- emphasizes Herrera.
In addition, the intellect is also a convenient platform on which you can build relationships in the future. "If we talk about harmonious relations, then, of course, the union of two smart, intellectually developed people is favorable," says Yevgeny Kashchenko. "Both partners know what they want, and in this sense it is easier for them to avoid situations of misunderstanding."
Read also

Mind games: be smart fashionable!
"Think! Brains - that's what's sexy now, "- calls Sherlock, the main movie hero of the 2010s. Intellectual entertainment is becoming more popular. We spend evenings at table games like skrabla, in large cities there are quizzes of the format "What? Where? When?". Let's try to understand why it became fashionable again.
45 ways to change life. Select at least 10 for yourself
Perhaps, there are few people who are 100% satisfied with life. What prevents it from changing? We are sure that this requires resources, which we do not have. Life coach Eliz Santilli teaches you to establish contact with yourself and realize your dreams. She made a list of habits that help live a fuller, bright and happy life.
Text: Anton Soldatov Photo source: Getty Images
Like0
Like0
Tweet 0
Class! 0
Mail0
P about this theme new on the site
"Because of my father, I do not have a man"
The tragedy in Kemerovo: "I feel nothing, I'm bad?"
How not to burn out at work: 3 useful rules
5 signs that your marriage is at stake
I constantly feel stupid
"Any tragedy in our country turns into a reduction of accounts"
6 exercises to translate dreams into reality
Self-worth: how to learn to be yourself
Log in to be able to leave comments.