It is difficult to discuss the relationship between stress and cancer. Firstly, because the topic of oncology in society remains largely taboo, despite the significant progress of recent years, when there were serious and public books on cancer written from the position of patients, not doctors. Secondly, because there is no unanimous opinion on this subject, and supporters of different views often react sharply and painfully to the opinions of their opponents. Thirdly, there is a great danger of frightening or, conversely, giving false hope. And yet such a conversation is necessary, and attempts to start it have been done more than once. For example, the American oncologist Carl Simonton (O. Carl Simonton) in the 1970s was actively interested in the psychological conditions and possible causes of diseases of his patients. His observations are set out in a number of books, for example, Cancer Therapy1, and confirmed by many studies. Nevertheless, the views of Karl Simonton did not become dominant in science and medicine. The French psychologist Ivan Vjart (Yvane Wiart) tried to draw attention to the possible connection between stress and cancer (see more on page 48). She studied hundreds of scientific studies that examined the relationship between stress, personality and health.And I concluded that psychological reasons can be the source of physiological mechanisms that create the prerequisites for cancer. The release of the book by Ivana Vyar Stress and cancer, when our affection plays us a cruel joke2 provoked a violent reaction in the scientific world. Oncologists with world names accused the author of almost quackery. But why, recognizing as a phenomenon of psychosomatics, we are not ready to talk about the possible psychosomatic nature of some oncological diseases?
Objective difficulties
Explanations are many. Even if we assume that the relationship between stress and cancer exists, it must be proved. And it is extremely difficult to do this for a number of quite objective reasons. "We are forced to build connections backdating, already having a diagnosis," notes oncologist psychologist Vyacheslav Ianston. - You can not put a person in a state of "before the illness." So we stay in the field of assumptions. I, like probably any of my colleagues, are able to highlight some of the psychological traits common to my patients. But it is very difficult to say whether they are the cause of cancer, or, conversely, the consequence. "Sophie Gourgou-Bourgade, a specialist in biostatistics of the Cancer Institute in Montpellier, France, points out methodological problems: "Cancer is a very delayed event that becomes visible on average 8 years after the onset of the disease. And to organize research that would trace the lives of thousands of people for years is difficult and very expensive. " There are also ethical problems. Scientists no one will allow specifically to introduce volunteers into a state of stress. Especially if this stress can become the cause of cancer in the future. And finally, the very concept of stress is also treated extremely widely. It would be nice to decide for a start with what stress is about speech.
read also "So I heard the diagnosis:" cancer "
Recognizing psychosomatics, we are afraid to apply it to cancer
Ivan Vyar, psychologist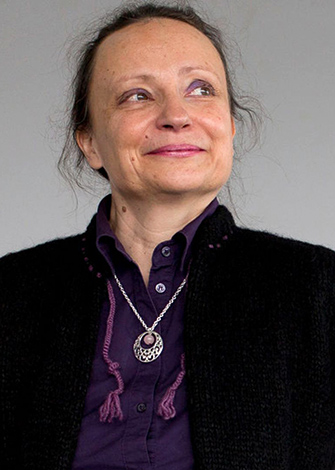 Employee of the University of Paris. Descartes Ivan Vyar specializes in the study of attachment theory, developed by the British psychoanalyst John Bowlby (John Bowlby). He identified various types of attachment - "safe", "anxious", "avoiding" - each of which corresponds to his own way of coping with stress.Investigating the relationship between the type of person's personality and his health, Ivan Vyar puts forward a hypothesis that the group of risk for oncological diseases includes primarily "alexithymics." They often meet a "avoiding" type of attachment. They are unable to understand, describe and even name their emotions, do not distinguish halftones, divide everything only into "good" and "bad." Thus, they are constantly in a state of psychological stress, and he initiates physiological mechanisms that increase the risk of cancer. But Ivan Vyar warns against hasty interpretations: "It would be wrong to say that personality characteristics cause cancer. In any case, it is primarily caused by physical and chemical processes. "
What stress is dangerous?
"One of the theories of cancer occurrence is that the cells provoking the development of tumors are produced in our body constantly," says oncologist Denis Romanov. - But up to a certain moment the immune system with them successfully copes. However, in a state of stress, when the immune system is weakened, the disease gets chances for development.And it can be both psycho-emotional and physical stress, for example caused by acclimatization. " Arguments in favor of this theory Denis Romanov have repeatedly been observed in the work: patients who successfully completed treatment and returned to a full-fledged life, after suffering stresses, experienced relapses of the disease. "It can not be ruled out that the primary disease can also be associated with the stresses that stress factors exert on immunity," notes Denis Romanov. "For 35 years I have seen thousands of patients and I can not help noticing the majority of them have a psychological drama in the years that preceded the manifestation of cancer," one of the leading French oncologists David Khayat unequivocally states. - Does this mean that everyone who experiences difficult emotional moments, necessarily fall ill with cancer? Of course no. The only point is that in the sequence of events that led to the disease, some elements may not have a physical character (and be associated with harmful habits or environmental factors), but an emotional, spiritual nature. And it's up to each of us to realize this and find a solution to the problem of stress in our lives. "
Vyacheslav Janston fully shares this idea.At the same time, he stresses that psychological stress can also be different. It is one thing - the shock experienced, the grief of loss or a sudden tragic event. And quite another - the accumulation of years of tension associated with the inability not only to express, but often even to realize their experiences. "Oncologists are often called cancer" a disease of unreacted grievances. " It means that negative experiences, having no way out, can at some moment cause a bodily reaction - tumor growth, - he explains. - For example, we for a long time, day in and day out, face stress factors. For example, we suffer because of difficult relationships at work or in the family and we have no way to do anything about it. Such stress, I think, is much more harmful than the stress caused by a sudden tragedy. Because how to cope with injuries, psychology is more or less known. The stages of experiencing grief are described, their mechanism is quite obvious, and after passing through these stages - better, of course, with the help of a psychologist - one can preserve both mental and physical health. But small, accumulating stress is the very case when access to experiences may simply not be. "
Read also The good deeds help with stress David Servan-Schreiber, neuroscientist, psychologist
"I had the weakness to believe that I was already protected by observing some precautions: I watched my food, cycled, meditated, and practiced yoga a little every day. I thought that this gave me the right to ignore the basic needs of my body, such as sleep, a measured rhythm of life and rest. "
"Judging by how my book was read by the readers of Antarak, the advice on nutrition pushed aside other important recommendations. In addition, these tips were the part of the book that was easiest to put into practice: it's easier to start eating fish and red berries than to change your work-related habits or your relationship with your wife. "
Excerpts from the book by David Servan-Shreiber "You can say goodbye many times" (Ripol classic, 2015).
Knockin on yourself
There are other reasons why psychologists and doctors are hesitant to talk about the connection between stress and cancer. One of them is that stating such a connection will frighten a lot of people living in a state of stress and aware of this.This fear is an additional burden on the psyche, and perhaps even on the immune system. There is a vicious circle.
Another problem is that in many cases oncological patients, believing in the psychic nature of their illness, sought the salvation from untraditional healers and shamans, sang mantras and meditated, whereas timely medical intervention would be much more effective. "About a third of my patients associate their illness with stresses or tragic events in life," says Denis Romanov. - Of course, I can neither confirm nor disprove this connection. And I do not mind that they turn to psychologists for help or, for example, go to church. But it is important to do without excesses. The approach to treatment should be comprehensive, and one can not substitute medicine only with psychological methods of work or with spiritual practices. " And yet Vyacheslav Yannston is sure that we should all be more careful about our experiences. "Our society, our whole life today is very stressful," he recalls. - And the very way of this life forces us to lock ourselves in a set of emotions that do not contribute to success at work and harmony in the family. But they can not be hidden. They need to be understood, understood and given an outlet. "
Unconscious processes influence the body, the concept of the psychosomatic nature of diseases
Vyacheslav Ianston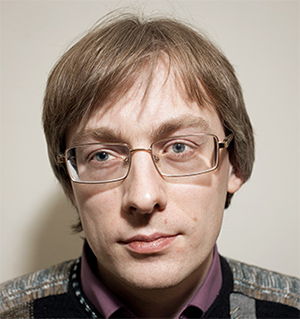 We can talk about stress as an experience that triggers a purely unconscious mechanism. It affects us so much that various diseases result. It can not be ruled out that oncological as well. Therefore, it is extremely important to learn to recognize the signals of your body, to understand what is happening to you. You need to strive to know yourself better. Self-information, learning about yourself, constant acquaintance with yourself - that's what is needed. Through communication with other people, through an appeal to psychologists, - the means here can be different. And when you have experienced your own condition, understand your emotions, you can already express them, "react", and thereby reduce the accumulated tension and reduce the danger of the disease. There are a lot of ways to respond, it's not necessarily psychotherapy. This is an intimate life, and physical, physical activity - when the body is active, it is itself, automatically triggers the mechanisms of reaction.The main thing is to be aware of what is happening to you, to answer yourself to the question of how you feel.
There are mechanisms that are triggered under stress: they can have to develop mutations
Alexey Maschan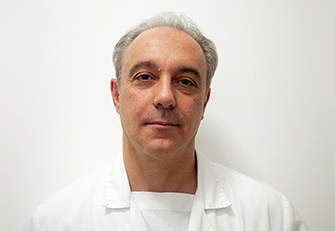 These include, for example, activation of calmodulin protein and hyperproduction of reactive oxygen species.
But, in comparison with the influence of other recognized and well-known oncogenic factors, the effect of stress is much weaker and, most importantly, it is not constant. Cancer as a biological phenomenon can not be prevented with the help of prevention, since its appearance is a consequence of the basic laws of the functioning of our genome. The mutational process, in particular, is vital for the formation of an adaptive immune system, without which we would die before the age of five.
It seems to me that the main message is not to stop being nervous (which, firstly, is impossible, and secondly, it will not help anyway), but that there is no direct evidence of the connection between cancer and stress.
1 C. Simonton, S. Simonton "Psychotherapy of Cancer" (Peter, 2001).