June 11 at 19:00 in a restaurant in Putkinsky Lane on a sunny snow-white terrace in the open air will bring together close friends and guests of the restaurant to officially open with us the summer sunny days and warm evenings under a clear sky on the veranda in the center of Moscow. A bright mood on our holiday will create the summer cocktail Aperol Spritz, and the sparkling wine Cinzano Prosecco will fill the terrace with notes of adventure!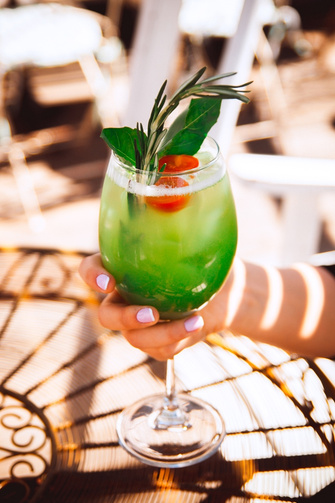 The highlight of the summer menu in the restaurants of HAPPINESS will be an easy tonic lemonade Summer breeze, the recipe of which was created in conjunction with the magazine PSYCHOLOGIES. Lemonade, which includes basil, thyme, cucumber, mint and apple fresh, will give a feeling of coolness and cheer up on hot summer days. The drink is available for order from June 5 to August 1 in the restaurants of HAPPINESS in Moscow and St. Petersburg.
Amazing cocktails, soul music and beautiful views will be the best decoration of the summer holiday in the restaurant HAPPINESS on the Roof, which will open its doors to everyone who appreciates the taste, communication, friendship, as well as anything unusual, new and sincere!
Details on the site of the restaurant HAPPINESS or on the official pages in social networks: Facebook, Vkontakte.
read also
Happiness as a work of art
Like0
Like0
Tweet 0
Class! 0
Mail0
P about this theme new on the site
"Because of my father, I do not have a man"
The tragedy in Kemerovo: "I feel nothing, I'm bad?"
How not to burn out at work: 3 useful rules
5 signs that your marriage is at stake
I constantly feel stupid
"Any tragedy in our country turns into a reduction of accounts"
6 exercises to translate dreams into reality
Self-worth: how to learn to be yourself
Log in to be able to leave comments.